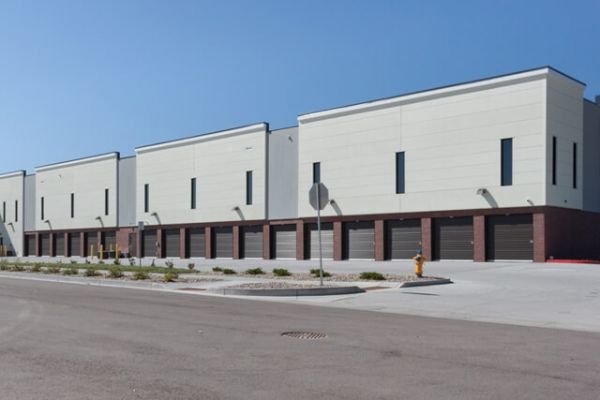 Make a risk free reservation at
Public Storage - Colorado Springs - 3601 Blue Horizon View
Features & amenities
Access
Electronic gate access
Elevator available
Vehicle Storage Requirements
Requires registration
Requires insurance
Vehicle requires title
Must be drivable
Property Coverage
Insurance required
Insurance available
Homeowners/Renters insurance accepted
Billing
Email billing available
First of month
Auto-pay available
Cash accepted
Checks accepted
Credit cards accepted: Visa, AMEX, Mastercard, Discover
office hours
| | |
| --- | --- |
| Sun | 9:30 am - 5:00 pm |
| Mon | 9:30 am - 6:00 pm |
| Tue | 9:30 am - 6:00 pm |
| Wed | 9:30 am - 6:00 pm |
| Thu | 9:30 am - 6:00 pm |
| Fri | 9:30 am - 6:00 pm |
| Sat | 9:30 am - 5:00 pm |
access hours
| | |
| --- | --- |
| Sun | 6:00 am - 9:00 pm |
| Mon | 6:00 am - 9:00 pm |
| Tue | 6:00 am - 9:00 pm |
| Wed | 6:00 am - 9:00 pm |
| Thu | 6:00 am - 9:00 pm |
| Fri | 6:00 am - 9:00 pm |
| Sat | 6:00 am - 9:00 pm |
Facility's fees & requirements
Facility Administration Fee: $24.00
Security Deposit: Security deposit required
About this facility
Colorado Springs self storage solutions can be found adjacent to North Powers Boulevard and south of Pine Creek High School in Colorado Springs. Stop by today to see our over 800 storage units, and decide what works best for you. Try a 5x5 or 5x10 storage unit if you're a UCCS student with stuff that's cluttering your dorm or off-campus apartment. You can also use these storage units for smaller items like skateboards, golf clubs, hockey gear, winter coats, books, and more. Homeowners and small business operators will find lots to love about our larger 10x10 or 10x15 storage units, which can be used to store bulky items like furniture or large appliances. These storage units can fit the equivalent of a two-bedroom apartment if necessary. Our indoor climate controlled storage units at this location are a popular choice for those Colorado winters. A selection of outdoor units are available for customers with large hauls who would prefer ground level, drive-up access to their storage units. Move heavy items without needing to climb stairs, a win all around. We also provide moving supplies, including boxes, bubble wrap, and tape. Our knowledgeable staff is available during conveniently scheduled hours to provide you with exceptional service. We are proud to serve the Front Range with a variety of sizes and options at this north Colorado Springs storage facility.
Public Storage - Colorado Springs - 3601 Blue Horizon View
Customer reviews
1 - 5 out of 5 reviews
Great experience
Great experience. Clean facility. Helpful staff.
- DWalt
Great service. No surprises.
Brand new facility. Great price. Most likely you do not need to purchase insurance from Public Storage. Check with your homeowners insurance company first.
RecommendedYes
Price5/5 (excellent value)
Service4/5 (very helpful)
Cleanliness5/5 (squeaky clean)
- Julianna
New and very clean.
New and very clean. The staff was very friendly.
- Steven Allen
We shopped for a storage location
We shopped for a storage location and believe this to be the best. The security, ease of access, and friendliness of staff were key. A special thanks to Alan for his help in making the decision.
- Phil Heacock
Clean
Clean, quick and kind service, and great facility. Only issue is keeping the handled door open as it's difficult when moving in bulky or numerous things to have to grab the handle every time when your arms are full.
- Amanda A.
REVIEWS SUMMARY
9% of respondents would recommend this facility to a friend.
Pros
Good Value(1)
Good Service(1)
Clean(1)