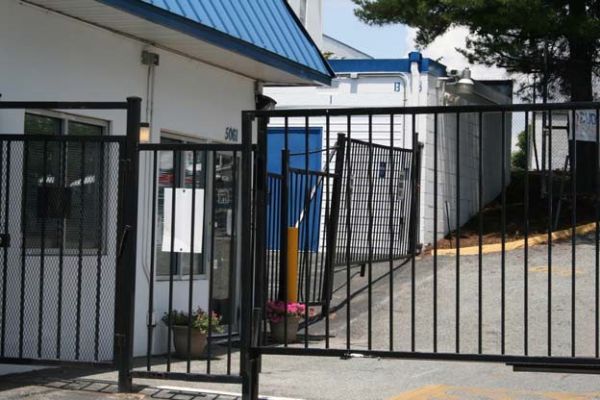 Make a risk free reservation at
Snapbox Self Storage - Beech Place
Features & amenities
Administration
Admin fee: $20.00
Accepts mail/packages for tenants
On site office at facility
Vehicle Storage Requirements
Requires registration
Must be drivable
Security Features
Video cameras on site
Fenced & Lighted
Manager lives on-site
Property Coverage
Insurance required
Insurance available
Homeowners/Renters insurance accepted
Discounts
15% Military discount (applies to active-duty, reserves, veterans only)
10% Senior discount
Billing
Email billing available
Rent due on same day each month per lease start
Auto-pay available
Cash accepted
Checks accepted
Credit cards accepted: Visa, Mastercard, AMEX, Discover
office hours
| | |
| --- | --- |
| Sun | closed |
| Mon | 9:00 am - 5:00 pm |
| Tue | 9:00 am - 5:00 pm |
| Wed | 9:00 am - 5:00 pm |
| Thu | 10:00 am - 6:00 pm |
| Fri | 10:00 am - 6:00 pm |
| Sat | 9:00 am - 2:00 pm |
access hours
| | |
| --- | --- |
| Sun | 7:00 am - 8:00 pm |
| Mon | 7:00 am - 8:00 pm |
| Tue | 7:00 am - 8:00 pm |
| Wed | 7:00 am - 8:00 pm |
| Thu | 7:00 am - 8:00 pm |
| Fri | 7:00 am - 8:00 pm |
| Sat | 7:00 am - 8:00 pm |
Facility's fees & requirements
Facility Administration Fee: $20.00
Security Deposit: Security deposit required
About this facility
Standing strong on our nearly 40 years of secure, affordable self storage solutions and customer-centered service, Temple Hills Self Storage has changed it's name to Snapbox Self Storage and continues to provide the Prince Georges County community with its singular choice for moving and public storage solutions. Our facility at 5061 Beech Place offers mini storage units to accommodate everything from the contents of a seasonal or supply closet to a warehouse full of business inventory or a household in transit. Even your commercial vehicle, boat, or motor coach can find secure, off-street parking at our easy-to-reach location. Within sight of the southeastern arc of the Capital Beltway as it passes from Marlow Heights at St Barnabas Road to Woods Corner at Branch Avenue, Snapbox Self Storage is a short, convenient drive from Forest Heights to Forestville, and right on over to Andrews Air Force Base. Manned six days a week by service-oriented mini storage professionals and featuring onsite supplies, you'll always find a "clean, quick and complete" solution to whatever moving or storage need you have. You'll also find free WiFi while on property, layers of the latest security features, and extended daily access to your stored belongings and vehicles.
Snapbox Self Storage - Beech Place
Customer reviews
31 - 35 out of 52 reviews
Great Customer Service...Best Prices I've seen
They're in the process of renovations so can't really comment on the units But pretty decent shape, not like you about to live in it anyway...Great customer service, Ms. Holloway was excellent!!!! Give her a raise management...:)
RecommendedYes
Price5/5 (excellent value)
Service5/5 (outstanding)
Cleanliness4/5 (clean)
- Vincent
The manager was very rude and disrespectful.
I was told a price by the secretary and when I went in to pay it she denied that price. I even wrote it on my paper. The manager was very rude and interrupted me. They went ahead and gave me that price that I was told.
RecommendedNo
Price3/5 (fair price)
Service1/5 (very unhelpful)
Cleanliness3/5 (average)
- Oscar
Reservation was easy
The unit I reserved online was not available on site. The unit I ended up renting needed to be swept and the light switch is not working.
RecommendedYes
Price3/5 (fair price)
Service5/5 (outstanding)
Cleanliness3/5 (average)
- Oscar
Very nice, clean, inexpensive unit!
I was greeted with enthusiasm and was pleased with the cleanliness of the unit. The wow factor for me, was the price. The unit is fairly inexpensive and I couldn't find any other storage facility that could come close to matching the rates I received. I am pleased.
RecommendedYes
Price5/5 (excellent value)
Service4/5 (very helpful)
Cleanliness5/5 (squeaky clean)
- Princess
Looks secure, but could be a little cleaner
A little attention to paint and cleanliness would make this facility look a lot better. Their pricing is also not quite 100% transparent - a few charges popped up at the end that I didn't anticipate. That all being said, I am happy with the price, the customer service, and the location. Would recommend.
RecommendedYes
Price4/5 (good value)
Service5/5 (outstanding)
Cleanliness3/5 (average)
- Andrew
REVIEWS SUMMARY
90% of respondents would recommend this facility to a friend.
Pros
Good Value(43)
Good Service(47)
Clean(37)
Cons
Dirty(3)
Poor Service(1)
Expensive(1)