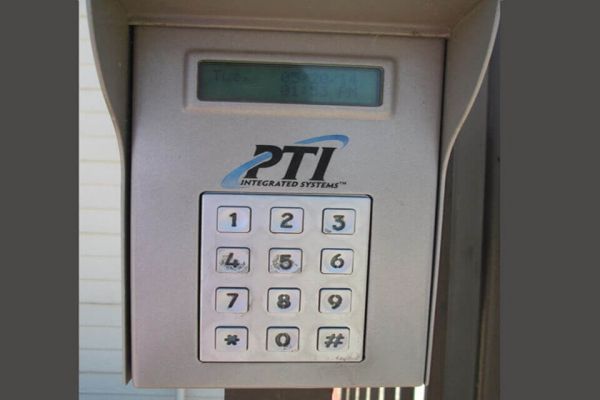 Make a risk free reservation at
Public Storage - Dallas - 11038 Alvin Street
$1 first month rent
16' x 5' unit
Roll Up Door
Drive Up Access
Outdoor Access
1st Floor
Vehicle
Available for enclosed vehicle storage
Only 1 unit left
$74.00
$85.00
per month
reserve
Features & amenities
Vehicle Storage Requirements
Requires registration
Requires insurance
Vehicle requires title
Must be drivable
Security Features
Fenced & Lighted
Manager lives on-site
Property Coverage
Insurance required
Insurance available
Homeowners/Renters insurance accepted
Billing
Email billing available
First of month
Auto-pay available
Cash accepted
Checks accepted
Credit cards accepted: Visa, AMEX, Mastercard, Discover
office hours
| | |
| --- | --- |
| Sun | 9:30 am - 5:00 pm |
| Mon | 9:30 am - 6:00 pm |
| Tue | 9:30 am - 6:00 pm |
| Wed | 9:30 am - 6:00 pm |
| Thu | 9:30 am - 6:00 pm |
| Fri | 9:30 am - 6:00 pm |
| Sat | 9:30 am - 5:00 pm |
access hours
| | |
| --- | --- |
| Sun | 6:00 am - 9:00 pm |
| Mon | 6:00 am - 9:00 pm |
| Tue | 6:00 am - 9:00 pm |
| Wed | 6:00 am - 9:00 pm |
| Thu | 6:00 am - 9:00 pm |
| Fri | 6:00 am - 9:00 pm |
| Sat | 6:00 am - 9:00 pm |
Facility's fees & requirements
Facility Administration Fee: $24.00
Security Deposit: Security deposit required
About this facility
This Public Storage is a go-to spot for self storage in northeast Dallas, just off of Garland Road between Jupiter Road and Centerville Road. Indoor storage units provide customers with the comfort of entry from an interior hallway, while outdoor storage units allow customers to pull a vehicle right up and easily load or unload. This location also offers climate controlled storage units, which provide an additional layer of comfort for important personal belongings. Less than five miles from White Rock Lake, outdoor and recreational gear stores easily in a 5x10 storage unit at this location, while members at nearby Dallas Athletic Club can store tennis, golf and other sports equipment in a cozy 5x5 storage unit. Families near Casa View Elementary School can use a large 10x30 storage unit to store old furniture and appliances when it's time to remodel the home. A few short miles off of the LBJ Freeway or Interstate 30, and a quick drive from Easton Road, Shiloh Road or the Northwest Highway makes this the perfect storage spot for customers in the Eastwood, Casa Linda, Casa View and Lochwood communities. No matter how big or how small the haul may be, this Dallas Public Storage – open 7 days a week – is ready to tackle the self storage needs of the area with cheap self storage units and outstanding customer service.
Public Storage - Dallas - 11038 Alvin Street
Customer reviews
1 - 5 out of 14 reviews
Great outside unit with good access for...
Great outside unit with good access for my truck. The check-in process was long, but the property manager was efficient getting me set-up.
- Brad Hickerson
Was easy and a nice facility and...
Was easy and a nice facility and clean...
- Terry McPherson
Anyone but Trump in 2020 !!
Honestly.....a storage unit is a storage unit. I rated the Public Storage on Alvin Dr a big ole 5 because of the lady (Tammy) that showed me the unit,etc. Tammy was really nice and had a great smile to go with it. Very professional and I was in & out really quick. Great employees are hard to find. Hang on to her, she's a keeper.
- Christopher ( I got Fingered-by the-Hut ) Dobbs
It was very satisfactory.
It was very satisfactory.
- James Sisson
Joanna was awesome, fast & great service. Best prices around! Time to add.. Joanna went above and beyond! I had to upsize and she stayed late to help me. Everyone should go here! Go!
- Matt Rossiter